Introduction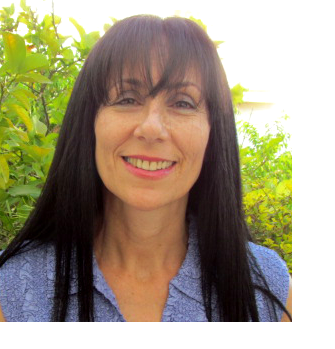 About Me
My name is Dr. Tal Strasman Shapira. I'm an expressive therapist.
I live and work in Kiryat Ono.
Professional Background
My B.A. in Political Science and English Literature (1983) and my Teaching degree (1984) are both from the Bar-Ilan University in Ramat-Gan, Israel.
I have an M.A. in Expressive Therapies from Lesley College, Cambridge, Massachusetts (1987).
I have a Ph.d. in communications. My degree is from the Paris 8 University, Paris, France, in the Department of Jewish and Hebraic studies (2016).
I have been working as an expressive therapist since 1987. My private practice is located in Kiryat-Ono. I've worked in schools and kindergartens, treating children of all ages with diverse problems. Among them children and adolescents with special education needs, with ADD/ADHD and PDD/ASD.


What is Expressive Therapy?
This is emotional therapy through movement, music, drama, play and art. It deals with emotional problems through free expression, creativity and spontaneity, using one or more of the arts in the process. The emphasis is on the creative process and on the emotional contents that arise, and not on the artistic product. The therapy is essentially non-verbal and is therefore suitable for those who find it easier to express themselves through the arts. It is ideal for children, as it enables them to give a picture of their inner world through a familiar and everyday means of expression.


Who can benefit from expressive therapy?
This therapy is suitable for all ages. Each patient will raise the relevant issues and will choose the appropriate activity. The language and level of therapy is done accordingly.
Expressive therapy is always efficient in improving one's self image, in raising self-esteem and in dealing with difficult emotions (anger, fear). It can help cope in challenging times such as post-trauma, anxiety caused by various reasons (loneliness, aggression, depression) and distress. The therapy helps develop self- awareness and empathy.


Expressive Therapy is Beneficial for:
People with ADD/ADHD
Children beginning school
Adolescents
Dealing with changes in life
Coping with fears and anxieties
Regulating anger and aggression
Solving social problems
Children with sensory processing disorders
Communication disorders (ASD, SCD)
Sleeping disorders
Shyness and introversion
Lack of self- control or high need of control
Low frustration tolerance.


Therapy and Guidance
The sessions are usually on a one to one basis.
There are other forms of guidance, workshops and lectures that I give:


Parental Guidance
For parents of children who are in therapy and for parents who come to therapy themselves in order to solve family problems. Important issues that arise here are: sleeping problems, acceptance of rules and borders in the house, parental authority, fears and anxieties, jealousy, fights and more.


Counselling
For students and new therapists in the fields of dance therapy, art therapy and expressive therapy.
For school teachers and counsellors.
For kindergarten teachers.


Lectures and workshops
These are held occasionally on various topics. For example:
Fears and anxieties.
Social Problems.
Parental authority – borders, discipline, delay of gratification.
Emotional consequences in children with disorders and impairments (ADD/ADHD, ASD, SCD, sensory processing disorders, learning disabilities).
These lectures and workshops are suitable for: parents of a certain age group or with children with mutual problems, teachers, counsellors, students, expressive/art/movement therapists and other therapists, such as: Bach flowers, occupational therapists, speech therapists, child physiotherapists.